Hablamos Espanol
CALL NOW FOR PRICING
(888) 978-2713
Conducting Online OSHA Training In The Age Of COVID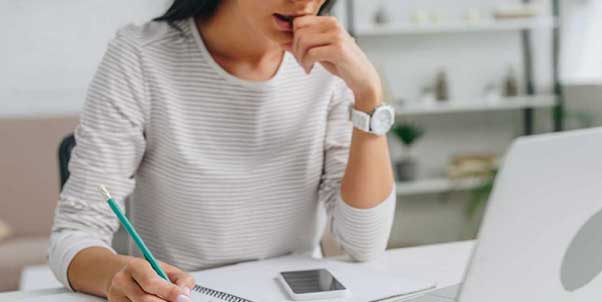 The new age of digital learning is upon us, and the Occupational Safety and Health Administration (OSHA) is quickly pivoting to meet today's needs. OSHA was born out of the Occupational Safety and Health Act of 1970 and is an administration formed by Congress to enforce safety standards through training, outreach, education, and assistance. OSHA is also part of the U.S. Department of Labor, and its reach spans to most private-sector employees in addition to public sector workers.
The current health crisis and environmental issues causing monumental natural disasters have created new challenges for OSHA that they are committed to helping American businesses and workers navigate. On May 28, 2020, current Principal Deputy Assistant Secretary of OSHA, Loren E. Sweatt testified before the Subcommittee on Workforce Protections, the Committee on Education and Labor, and the U.S. House of Representatives on the administration's efforts to protect our nation's workers during this time. Sweatt spoke about the agency's efficiency since the coronavirus outbreak and the new COVID-19 digital training that OSHA rolled out this year, such as daily COVID-19 prevention tips available on the OSHA website, social distancing training videos, and online work training requirement documents.
OSHA Outreach Training Program Overview
The Outreach Training Program that was initiated in 1971 promotes workplace safety and empowers workers to identify workplace hazards, promote safety in the field, and know their rights. Training is hands-on, and instructors have the freedom to customize content to their audience. The 10-hour training program is categorized into four specific industries:
Construction, General Industry, Maritime, and Disaster Sites. This is an entry-level program that covers basics and best practices.
The 30-hour program is a more intensive course suited for supervisors or workers with extensive safety responsibilities in the workplace. Classes are available in English, Spanish, Polish and other languages. Once the program is completed, students receive an OSHA 10 Department of Labor card that can be shown to employers who require it before starting work or
OSHA inspectors.
Changes to Standard OSHA Training Classes
Companies have grown accustomed to holding traditional in-person OSHA training for employees, but even this has become an ill-advised activity amid the current health crisis. OSHA has granted authorized training institute education centers special permission to roll out digital learning solutions across the construction and general industry categories. Many OSHA education providers have the general industry OSHA 10-hour construction training course available online along with the 30-hour construction training course course.
OSHA's authorized training partners are using a wide variety of digital training tools to get the job done. The popular video communications tool known as Zoom is in the mix of the many video conferencing tools that are being utilized to teach OSHA standards. Zoom training is conducted by live instructors that present materials via web presentation.
Some providers have architected their own Learning Management Systems (LMS) with document sharing, discussion boards, and interactive features that enhance the educational experience. Another popular teaching format is narrated slides mixed with interactive exercises and case studies. Students would then download quizzes and the final exam and receive a certificate of completion when finished.
Conclusion
The late former member of the U.S. House of Representatives Carl D. Perkins stated, In only 4 years' time, as many people have died because of their employment as having been killed in almost a decade of American involvement in Vietnam. Over 2 million workers have disabled annually through job-related accidents. OSHA was formed because of the need to drastically reduce the rising workplace injury and fatality rates in the U.S. Its initial focus was on high-hazard industries such as the construction industry.
After thirty years in existence, The New OSHA emerged, and the administration reduced red tape, worked to streamline the creation of standards, and widened the scope of its reach into multiple industries. Today, the administration is working closely with the CDC to provide direction on COVID-19 prevention, education, and safety that cover multiple workplace environments from construction sites to offices.